Walla Walla Real Estate Update – November 2022
Closings fell 18% behind last year's pace. Our traditional season slowdown around the holidays is happening earlier this year. Determined buyers still purchased homes in November, but inclement weather and various economic factors caused some to pause.
Pending sales increased 11% over the previous month. Home mortgage rates were lower than the previous month and some buyers proceeded to purchase with plans to refinance when the rates decrease. Others purchased with five or seven-year adjustable rate mortgages.
Inventory climbed to 3.23 months. The seller's market continued but sellers no longer have the upper hand they once had. They are now needing to be more realistic with accurate pricing becoming more important than ever. Seller's who price to the market is still attracting showings and receiving good offers.
Year-over-year price growth slowed. Earlier in the year, Walla Walla was experiencing double-digit annual price growth. However, with the slowdown here at the end of the year, the rate of annual price growth has slowed as well. The median sales price for homes that closed this November was 6% higher than a year ago. Economists feel this is a positive sign that our market is moving towards balance.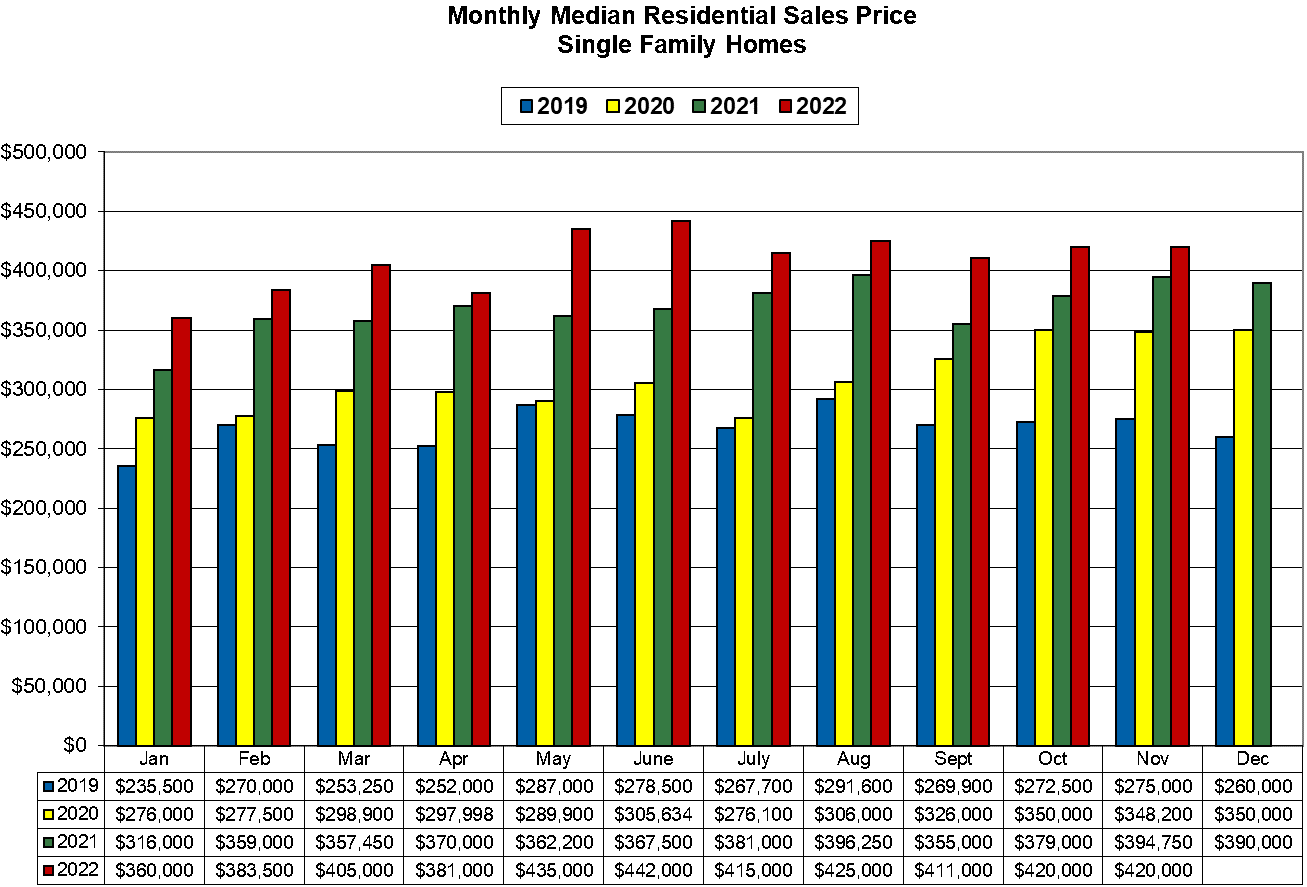 November's Listings: 176
Listings increased 5% over the previous month and were 25% above the number of homes listed for sale a year ago.
November's Closings: 40
Closed home sales dropped 15% from the previous month and ended 40% below the number of closings that occurred in November of last year.
November's Median Price: $420,000
The month's median sales price was on par with the previous month and was up 6% from the median sales price for November of last year.
Learn More
*WWMLS WA Data