Walla Walla Valley Real Estate Update – October 2021
Strong demand for homes in the Walla Walla valley continued in October.
Closed home sales rebounded.  Fueled by favorable interest rates, home closings experienced a 36% monthly increase.  At the end of October, year-to-date closings were 2% ahead of last year's pace.  New contract activity remained active. The number of pending sales remained on par with the previous month indicating that the remaining two months will be strong closing months.
Inventory experienced a slight decline.  After 5 consecutive monthly increases, the valley's active listings saw a monthly decline of 6%.  However, there were still 107 more listings than were available just 6 months ago.  Based on sales activity there was 5 months of inventory at month's end.
Price growth continued.  The strong seller's market continued to push prices higher.  Year-to-date, the median sales price has increased 18% over the previous year.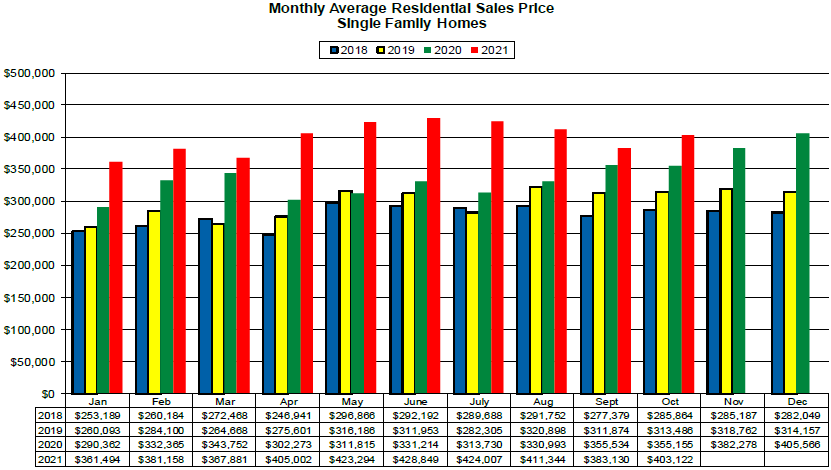 October's Listings: 160
The number of homes listed for sale declined by 6% from the previous month and ended 5% below the number of homes that were available for sale in October of last year.
October's Closings: 79
The month's closings rose 36% over the previous month but ended 11% below the number of homes that closed in October of last year.
October's Median Sales Price:  $379,000
The median sales price increased 7% over the previous month and was 8% higher than the median sales price for October of last year.
Learn More
*WWMLS WA Data