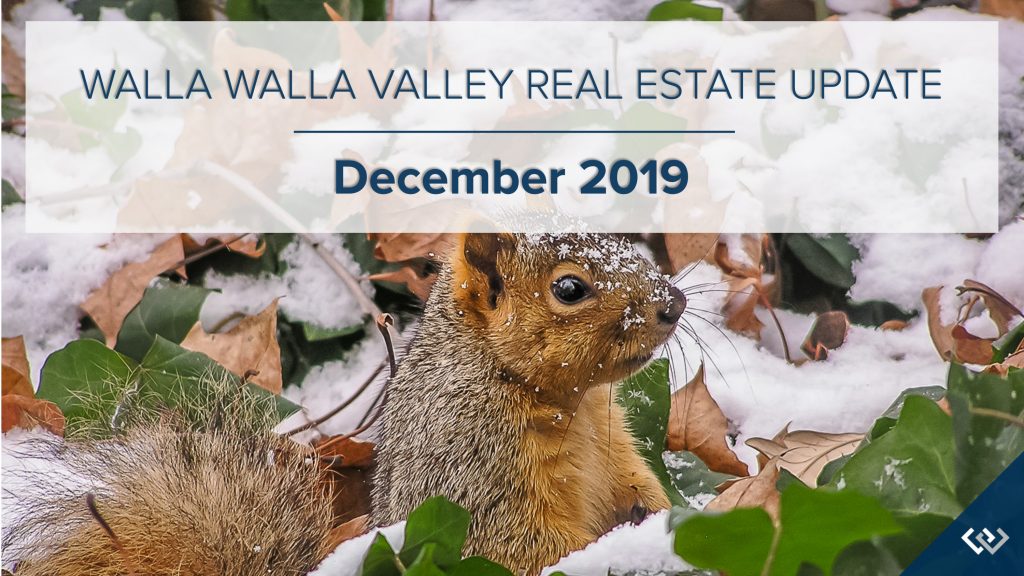 Walla Walla Real Estate – 2020 Forecast:
So what will 2020 bring?  To help answer that question, here is a summary from Windermere's Chief Economist, Matthew Gardner:
US Economy:  Despite some concerning signs, the likelihood that we will enter a recession in 2020 has dropped to about 26%.  If we manage to stage off a recession in 2020, the possibility of a slowdown in 2021 is around 74%.  That said, Gardner fully expects that any drop in growth will be mild and will not negatively affect the U.S. housing market.
Home Sales:  Home prices in the new year will continue to rise as mortgage rates remain very competitive.  Look for prices to increase 3.8% in 2020 as demand continues to exceed supply and more first time home buyers enter the market.
Mortgage Rates:  2020 will be very positive from a home-financing perspective, with the average rate for a 30-year conventional, fixed-rate mortgage averaging under 4%.  That said, if there are significant improvements in trade issues with China, this forecast may change, but not significantly.
Conclusion:  In 2020, affordability issues will persist in many markets around the country.  The market will continue to favor home sellers, but we will start to move more towards balance, resulting in another positive year overall for housing.
---
2019 finished 4th best for home sales
The Walla Walla MLS (WWMLS) reported 795 closed sales in 2019 making it the 4th most active year ever.  Despite an active 4th quarter, annual home sales ended up just short of the previous year's numbers.  The record high of 838 closed sales was hit in 2016 followed by 807 sales in 2018, and 799 sales in 2017.  All in all, 2019 was another strong year for real estate in the Walla Walla Valley.
Listing Inventory remained low
2019's average listing inventory was 1.5% higher than 2018 but remained at historic lows.  The year began and ended with the lowest inventory of the decade. Throughout the year, the market was categorized as a seller's market, especially for homes under $600,000.  Although inventory remained low, favorable interest rates kept buyers active.
Walla Walla's median sales price experienced an annual gain of 7%
As reported throughout the year, low inventory levels continued to put upward pressure on price.  The 2019 median sales price was $267,704, a 7% increase over the previous year.