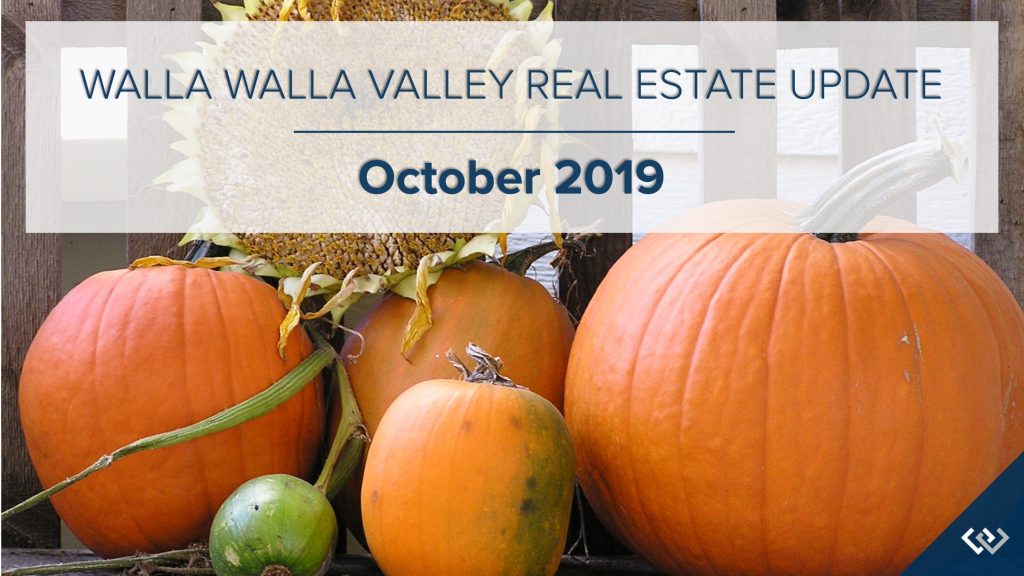 Over the last month, sales, listings, and prices continued to trend upward in the Walla Walla Valley.  October became the 2nd most active home closing month yet this year and brought total annual home sales within 4% of last year's pace.
October also became the 5th month in a row to show annual monthly gains in the number of homes listed for sale.  The month ended with 6% more listings than there were at the same time last year.  However, the market continued to be a sellers market and more listings will be needed to reach balance.  Walla Walla's low inventory continues to impact prices.  Thus far, the Valley's median sales price has increased by 7% over the previous year.
We expect low-interest rates to keep buyers active through the remainder of the year, but there are signs the pace will pull back a bit as we move towards year-end. New contract signing slowed during the past month and pending sales – home under contract but not yet closed – declined by 20%.
October's Listings: 286*
The number of homes listed for sale dropped 7% from the previous month but remained 6% above the number available 12 months ago.
October's Closed Sales: 82*
The number of closed sales jumped 19% over the previous month and ended 6% higher than the number of closings that occurred in October of last year.
October's Median Price: $270,000*
The month's median price was on par with the previous month but was 4% higher than the median sales price for October of last year.
Click here for the full October Report
*WWMLS WA data