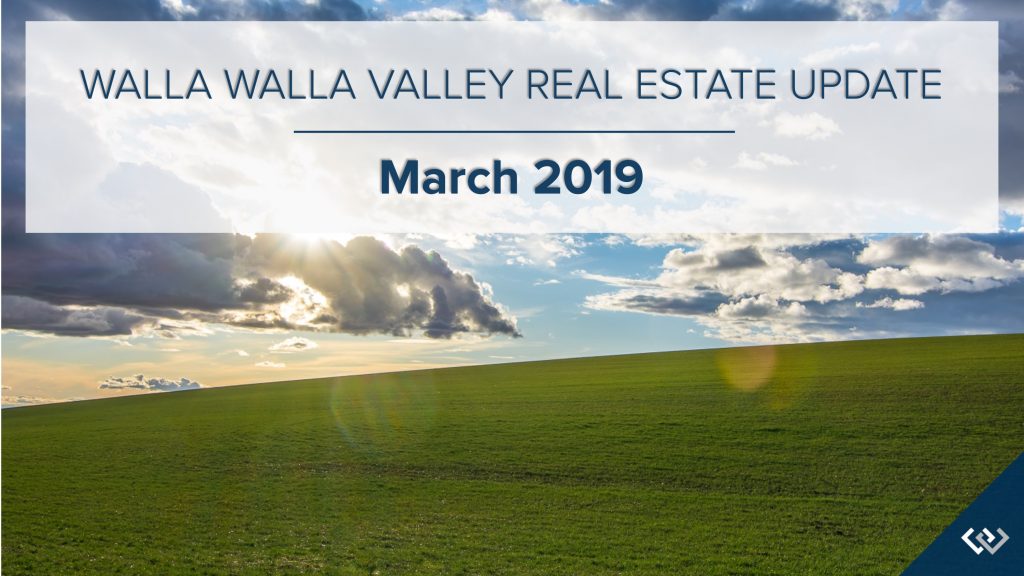 Through the first part of the year, there were more buyers on the market than listings in the Walla Walla Valley.  Some buyers delayed their purchase decisions because they were unable to find what they were looking for.  At the first quarter end, both listings and sales had fallen 18% behind last years pace.
The low inventory continued to put upward pressure on price.  The median price for this year's first quarter was 9% higher than the first quarter of last year.
However, buyer demand remained strong and there were signs that home sales were increasing.  Pending homes sales – those under contract but not yet closed – grew by 4% over the previous month.  There were also signs that more listing inventory was on the way.  Many sellers wanting to sell their homes this year have waited till spring to list.  And the buyers can't wait.  We expect an active real estate market in the second quarter of the year.
Listings: 212*
Listing grew a modest 2% over the previous month but remained 18% below the number of homes available 12 months ago.
Closed Home Sales: 46*
Home sales increased 12% over the previous month but declined 20% below the number of closings in March of last year.
Median Price: $247,500*
The median decreased 5% from the previous month but was 4% higher than the median price for March of last year.
Click here for the full Monthly Charts
*WWMLS WA Data