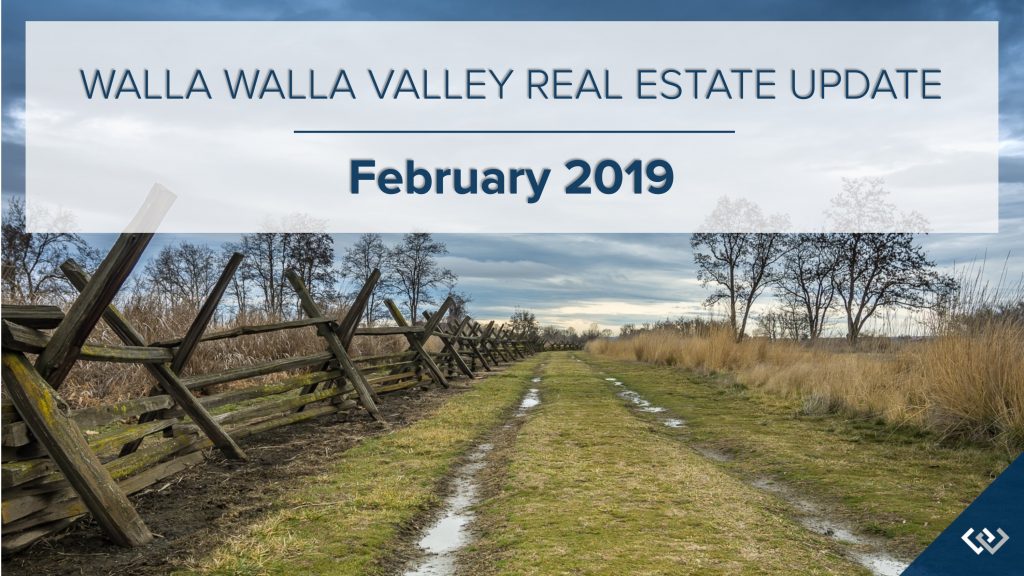 Walla Walla's real estate market experienced an icy month.  Both listings and sales continued to decline and harsh winter conditions are partly to blame.  Many brokers reported that their sellers who wanted to list homes in February were waiting for the snow to melt so they could prepare their homes for market.  In addition, slippery roads combined with the prospect of additional homes coming on the market caused some buyers to delay their purchase decisions.  Through the first two months, closed home sales fell 17% behind last years pace.
Everyone is ready for spring!  And Walla Walla's real estate market is poised to get very busy.  Warm weather will certainly bring listings to market and buyer demand for homes in the Walla Walla Valley will remain strong.  Our local economy, favorable mortgage rates, and small-town lifestyle will continue to make owning a home here a very desirable investment.  Like pretty much everyone, we are ready for the snow to melt!
February's Listings: 208*
The month ended with 5% fewer listings than the previous month and 10% below the number of homes listed for sale a year ago.
February's Closings: 34*
Monthly closings slid another 19% from the previous month and ended 15% below the number of closings in February of last year.
February's Median Sales Price: $263,750*
Median prices increased 13% over the previous month and 18% above the median price for February of last year.
Click here for monthly charts.
*WWMLS WA Data