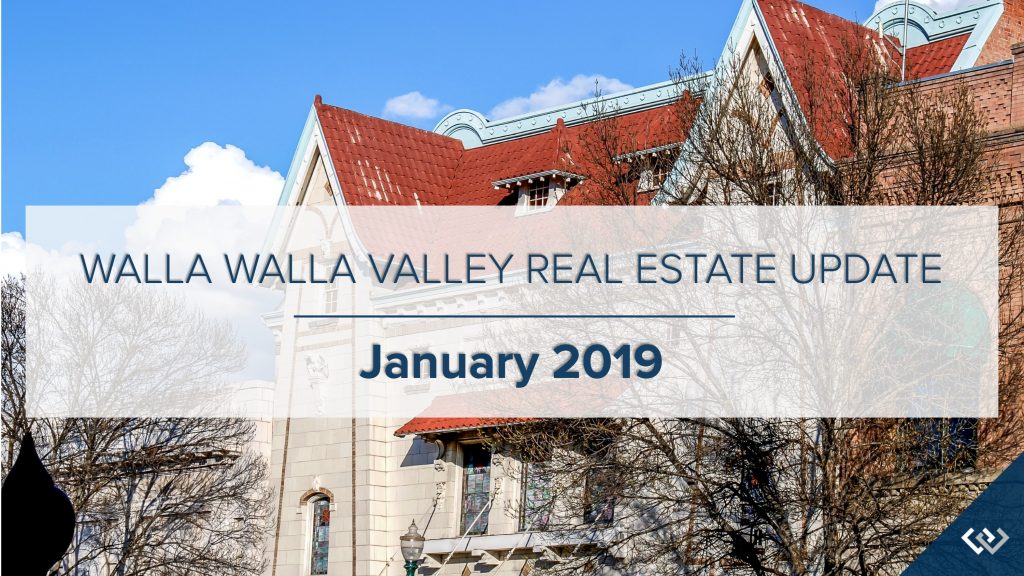 The Walla Walla Valley's real estate market got off to a slow start this year.  Home closings were 19% below last year's pace and listing inventory remained historically low.  However, there were some encouraging signs; buyers continued to write contracts during the month and the pipeline of pending sales – homes under contract but not yet closed – increased by 41%.  This is a good forward-looking indicator of future sales.
In addition, we are expecting Walla Walla's listing inventory to grow during the first quarter of the year.  As mentioned in our year-end report, 23 counties in Washington state are already reporting annual listing inventory gains.  And although Walla Walla is often more steady than other markets, our area usually trends with the state.
January's Listings: 219*
The month ended with the same number of listings as the previous month and 6% below the number of homes listed for sale a year ago.
January's Closings: 42*
Closings declined by 22% from the previous month and fell 19% below the number of closings for January of last year.
January's Median Sales Price: 233,000*
The median price fell 6% below the previous month but was 5% higher than the median price for January of last year.
*WWMLS WA Data
Click here for THE JANUARY 2019 MARKET REPORT