Walla Walla Real Estate Update – 2022 Year-End Report
2022 was a tale of two housing markets. In the first half of the year, we saw low-interest rates, rising prices, and little inventory. The second half of the year brought increasing interest rates, some slowing of price increases, and an increase in inventory.
Mortgage Rate Growth Slowed Home Sales. According to Freddie Mac, the average mortgage rate jumped from 3.22% in January to a high of 7.08% in October before settling a bit at the end of the year. The spike in mortgage rates had a cooling effect on home sales, especially in the 4th quarter. As a result, the number of home closings dropped 21% below the previous year to 644 – a level of sales not seen since 2013.
Price Growth Slowed. The years' median sales price of $402,666 was 9% higher than 2021's median sale price. This level of price growth was down from 2021 when the annual rate of annual price growth was 19%.
Inventory Grew. The year ended with 21% more homes listed for sale than a year ago. The year began with just one month of inventory and ended with nearly 4 months. While the market still favors sellers, we moved towards a more balanced market in 2022.
So what will 2023 bring? To help answer that question, here is a summary from Windermere's Chief Economist, Matthew Gardner.
Mortgage Rates will Drop. The Federal Reserve attempts to curb inflation have increased the likelihood of a recession in 2023. Therefore, the Fed is expected to pull back from their aggressive policy which will allow rates to stabilize. Rates will remain above 6% until the fall of 2023 when they should dip into the 5% range.
Sellers will have to become more realistic. Sellers have had the upper hand for several years, but those days are behind us. While the market has slowed, there still are buyers out there. The difference now is that mortgage rates and lower affordability are limiting how much a buyer can pay for a home. Listing prices will pull back further in 2023 which will make accurate pricing more important than ever.
Don't expect inventory to grow significantly. A significant increase in inventory levels is not expected because many homeowners don't want to lose the low-interest rates they currently have. Of course, homes will be listed for all the usual reasons of life changes, but in 2023 the market will not have the normal turnover in housing we have seen in recent years.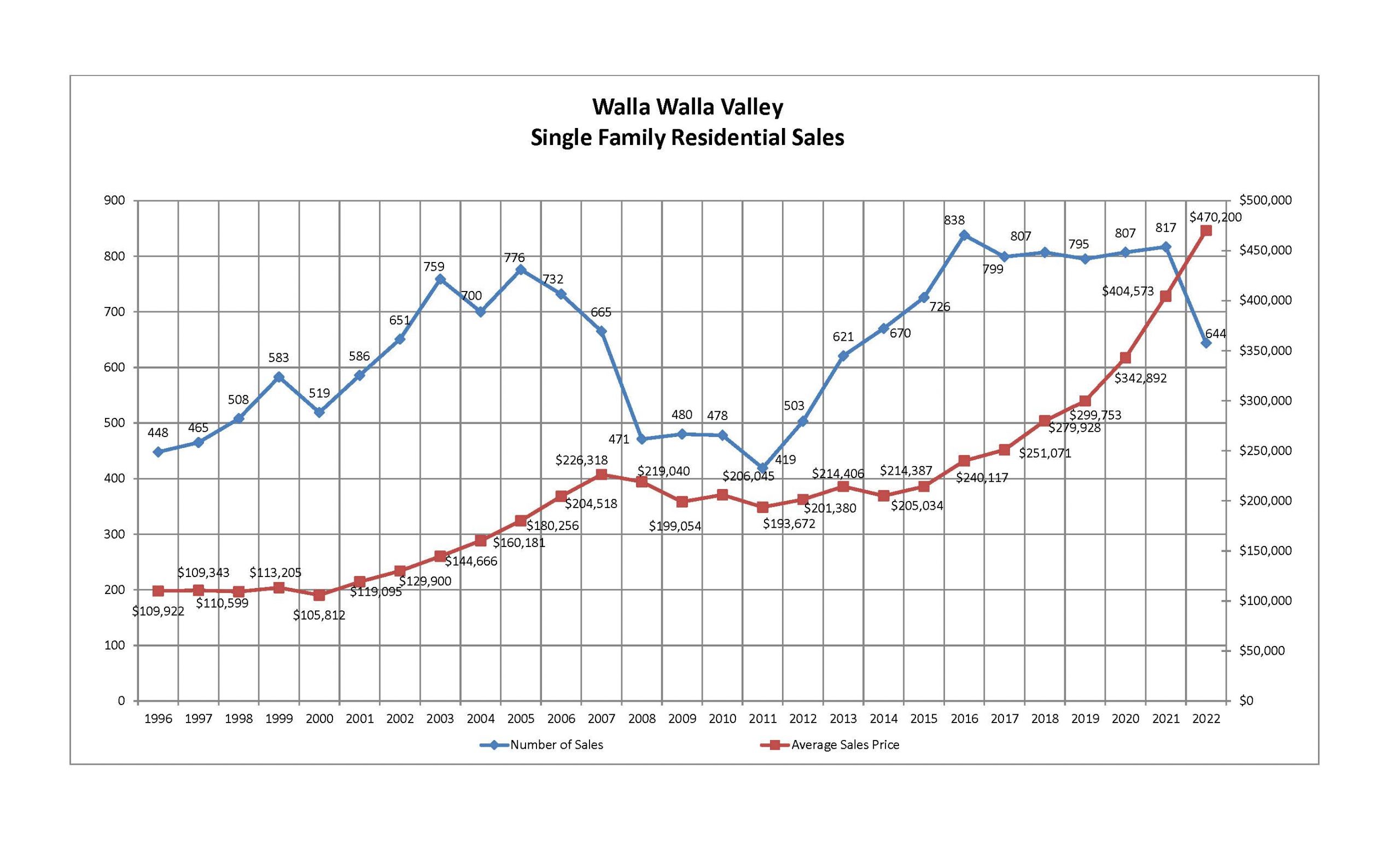 Learn More
*WWMLS WA Data