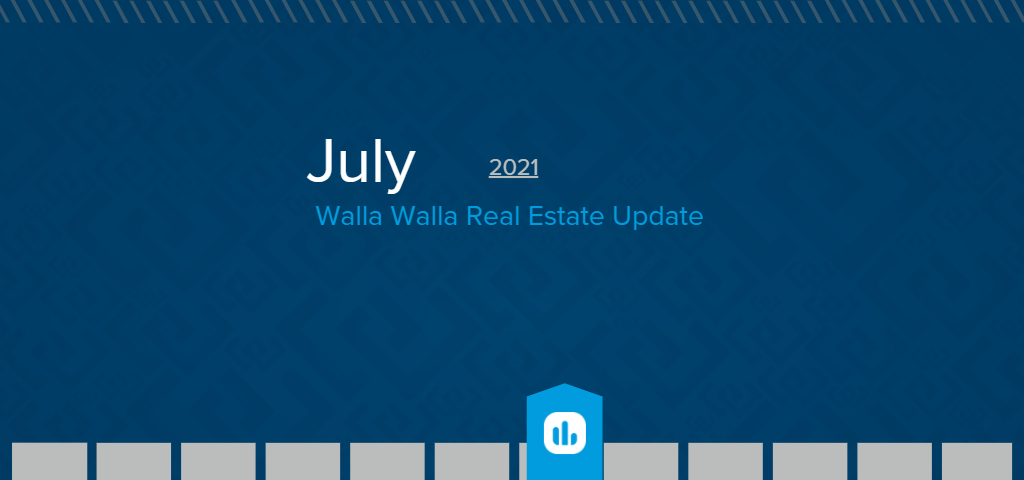 Walla Walla Valley Real Estate Update – July 2021
A strong seller's market continued in the Walla Walla Valley through the month of July but an increase in listings may indicate that market shift is underway.  Here are several key takeaways:
Monthly listings surpassed 100 for the first time this year.  The number of homes listed for sale increased 50% during the month of July to the highest level they have been in 2021.  While inventory remained historically low, the monthly increase may indicate that the market has begun to shift to something slightly less frantic.
Closings remained 5% ahead of last year's pace.  July was the 2nd busiest month for home closings this year, finishing just 11 homes short of June which was the busiest month.  We expect the active market to continue.  Pending sales – an indicator of future closings – increased by 9% over the previous month.
The median sales price hit a new monthly high.   As we have reported each month, low inventory levels continued to put upward pressure on prices.  The month's median sales price of $381,000 set a new monthly high for the Walla Walla Valley.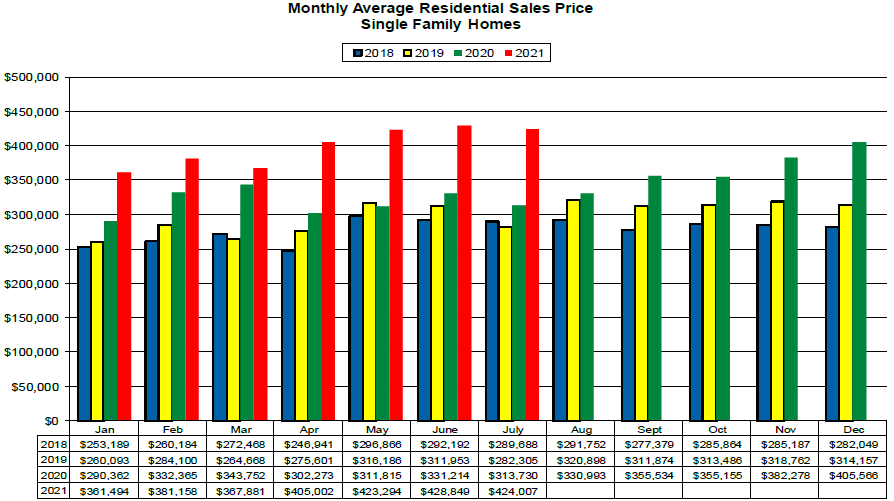 July's Listings: 143
The month's listings increased 50% over the previous month but remained 27% below the number of homes available for sale in July of last year.
July's Closings: 84
Home closings declined 12% from the previous month but ended 2% higher than the number of homes that closed in July of last year.
July's Median Sales Price: $381,000
July's median sales price increased 4% over the previous month set a new record monthly high and was 38% higher than the median sales price for July of last year.
Learn More
*WWMLS WA Data